Spiritual Bipedalism: Walking Upright in the Footsteps of Our Ancestors in Genesis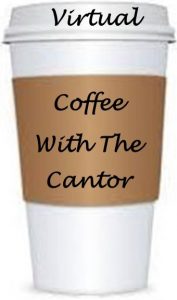 One of the names of the Book of Genesis is Sefer HaYasher, Book of the Upright.
Join Cantor Michael McCloskey as we mine the stories of our ancient mothers and fathers for values and wisdom relevant to the challenges of our own time. Our study of the primary text will be broadened through rabbinic commentary, poetry, film, music, blogs and podcasts.
Kaddish will be recited for those celebrating a yahrzeit or who are currently in mourning, provided we have a virtual minyan or quorum.
Or call: 1-301-715-8592
Meeting ID: 843 2181 4035
Passcode: 676345